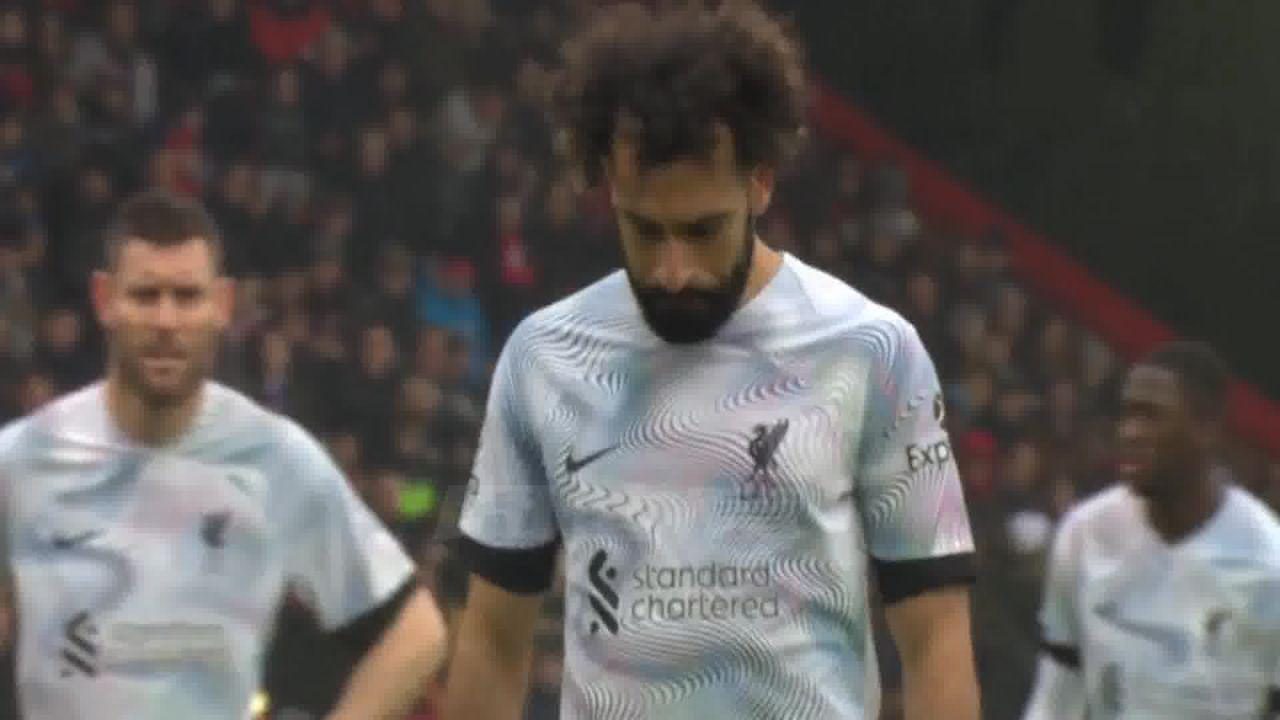 "I have always hated losing," Salah said in a conversation with Gerrard this week. "I don't like losing."
Liverpool supporters traveled long distances to the south coast of England, only to see the performance of their team once again. After klopp's team was defeated by Bournemouth, they would undoubtedly agree with the Egyptians.
When substitute jota's header hit Smith's arm, Liverpool got an excellent opportunity to change the result of the game. The referee awarded Liverpool a penalty through VAR replay.
Milner, so reliable on the court, only played a few minutes ago, and his cross created this penalty opportunity. However, Salah is Liverpool's first player. However, his shot was far from the right post of the goal, which greatly reduced the possibility of Liverpool becoming the top four for the first time this season.
Salah's performance before he missed the penalty was hard to convince. He kept losing the ball, made the wrong choice and was easily intercepted.
Think less than a week ago, the 30-year-old player surpassed Robbie Fowler in the 7-0 victory over Manchester United to become the player who scored the most goals in Liverpool's Premier League history, and he was happy to tear off his jersey. How high-spirited he was at that time.
However, Salah was not the only Liverpool player with a low performance. After 20 minutes of hopeful opening, the performance of the whole team was disappointing.
In five Premier League away games against Nottingham Forest, brentford, Brighton, Wolves and Bournemouth, Liverpool conceded 11 goals and scored only one. The recent setbacks are becoming the norm on Liverpool's way forward.
The gloomy expression on Liverpool players' faces on their way back to the dressing room after the game reflects their mood. I wonder if they can improve before the second leg of the Champions League against Real Madrid on Wednesday.