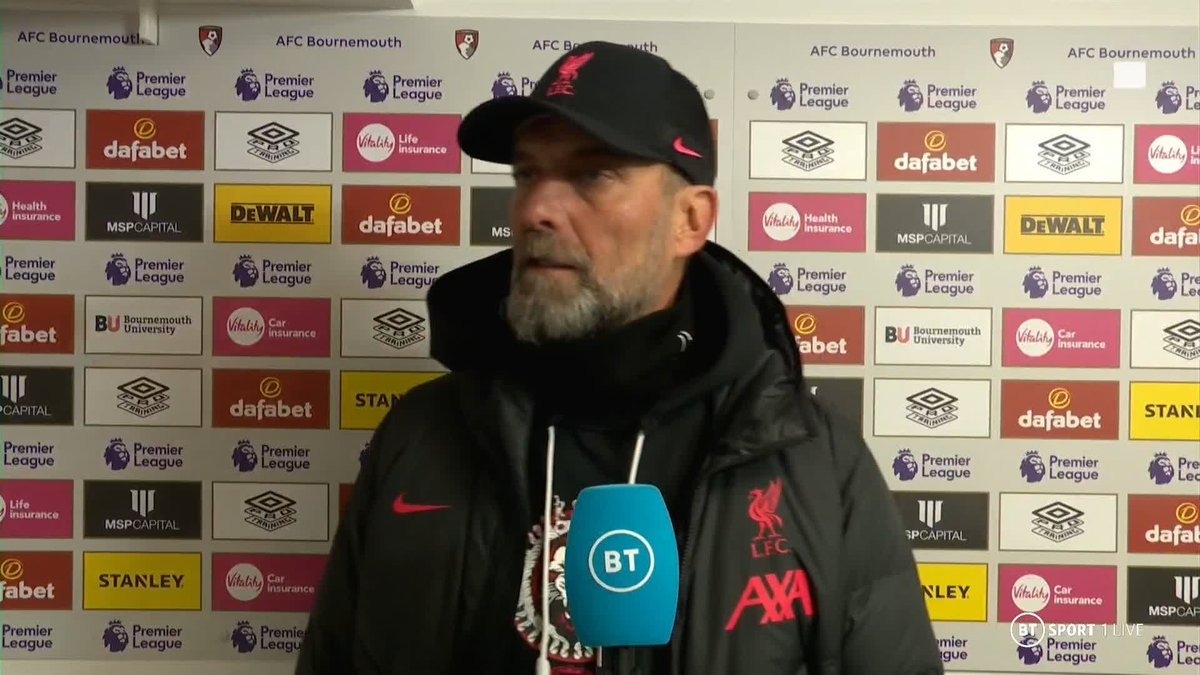 Live on March 11th, klopp was interviewed by BT after the 0-1 Bournemouth match.
Klopp: "We had the advantage in the first half. They played the counterattack they wanted, but we didn't.".
"I think we have to play in a clear and open space, and we don't use these times enough-the space next to their double midfield, and other players are more or less busy covering other areas. We don't use it frequently enough and don't like to face the challenge of iron drum array.
"Obviously, we can't win all the ball rights, but small things will have a huge impact, and then we are 0-1 behind.
"They have been doing the same thing, but it was very successful. We didn't defend well enough. I think the second half started well and got a penalty, but we didn't score. We were really impatient and didn't create enough opportunities.
"Salah scored a lot of goals and missed a penalty. This is life. To be honest, we don't know when we got the last penalty, at least it was a long time ago in the league. If you enter, the situation may change, and the result may change, that's all.
"Bournemouth are fighting for relegation, great team, great city, they want to stay in the Premier League, and they are doing well. The results of the past few months have not developed in the right direction, but the performance looks different, so they deserve three points today, that's all. "